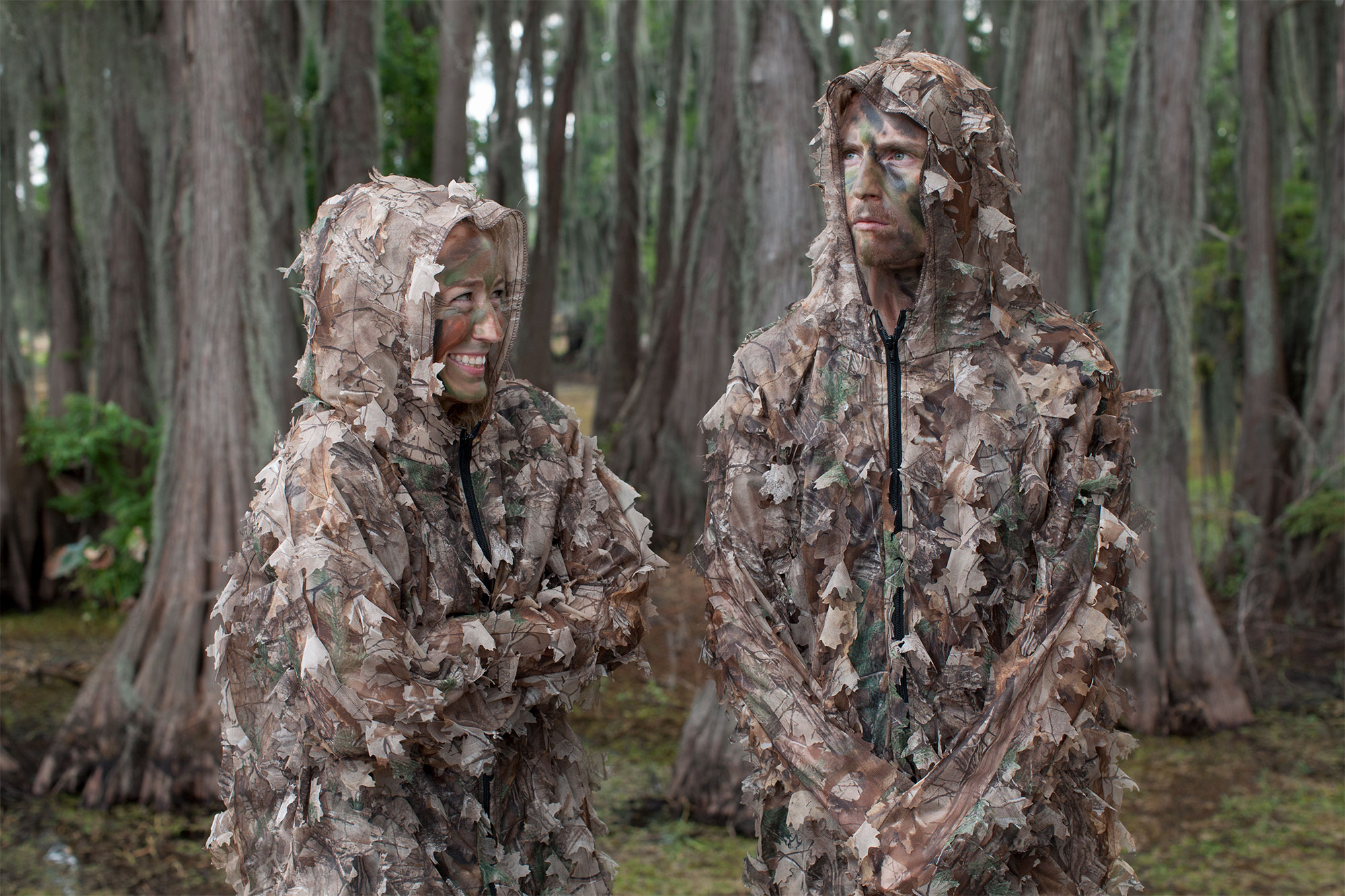 Interview by Anya Jaremko-Greenwold
April 2015
Meet the 2015 Tribeca Filmmakers: Gothic Doc 'Uncertain' Explores Life in Small Texas Town
Ironically, when Anna Sandilands and Ewan McNicol set out to make their documentary "Uncertain," they were uncertain what the film would be about. Filming in the small border town of Uncertain, Texas and getting to know the characters who inhabited the strange place, these two filmmakers figured out their story along the way. When an aquatic weed threatens the livelihood of Caddo Lake, the men who of Uncertain must struggle to survive, figure out their future and grapple with a troubled past.
What's your film about in 140 characters or less?
Uncertain" is a southern gothic tale set on the Texas/Louisiana border in a town called Uncertain, population 94. As the town struggles to survive, three men battle their demons in search of forgiveness and redemption.
Now what's it REALLY about?
Uncertain is really about the light and dark in all of us. About recognizing ourselves in other people, and about understanding each other. It's quite a funny film, thanks to the characters. Humor goes a long way in helping us find common ground.
Tell us briefly about yourself.
We are creative partners in our business and our films. We're often thinking the same thing at the same time, and usually don't need to say what's on our mind, which comes in handy when we're filming. And we're drawn to the same types of characters and stories.
When we film we sort of swap personalities. Ewan, who is English, is usually quite diplomatic and easy going. Anna, who is American, tends to be more direct, and to push. But when we're filming Ewan is the pushy bastard and Anna is the soft touch.
Biggest challenge in completing this film?
The biggest challenge in making "Uncertain" was that for a really long time we didn't know what the film was about exactly. We knew is that we had these great characters, with extraordinary stories in an incredible place. Our instinct was to keep filming. We could feel it, but we couldn't explain what the story was. It was about a year into filming when it really started to cohere. Oh the irony of making a film called "Uncertain" and being uncertain what your film was about.
What do you want the Tribeca audience to take away from your film?
We would like audiences to feel like they've been down a long, peculiar and bumpy road together with the men in the film, and made their way back together. We want people to enjoy time with Wayne, Zach and Henry as much as we do, and to be as enchanted by the town of Uncertain and Caddo Lake as we are.
Oh so many films, scripted and documentary. Documentary-wise for both of us any Maysles film, especially Salesman and Gimme Shelter. Etre et Avoir (Nicolas Philibert) is extraordinary. Sergei Dvortsevoy's In the Dark. And Errol Morris' Vernon Florida was an early inspiration for this film.
Well, we're reluctant to say. The last time we did we ended up having to fend off reality TV crews.
We funded the film ourselves. We doubt we would have been very successful crowdfunding this film, as it doesn't have a social change agenda or hook, which tend to lend themselves to documentary crowdfunding. But more than that, as mentioned earlier, we didn't know what the film was about until a year in. That would have been a hard sell.
Did you go to film school? If so, which one?
Ewan studied film at Edinburgh College of Art. (Anna studied ancient history – go figure.)