We shine a light on real, meaningful stories and turn them into powerful ideas and narratives. 
Lucid Inc. is a film, photography and creative studio led by Anna Sandilands & Ewan McNicol. Established in 2004 and now based in Portland, Oregon, the studio works on brand commissions alongside self-initiated projects. 
We're driven by a curiosity to reveal the unnoticed in everyday life and with a belief that real people's stories – well told – can create greater empathy and have long, lasting impressions. It's in the idiosyncrasies, the turns of phrase, the spontaneity, that helps bring a greater sense of intimacy and understanding and ultimately what captivates us as human beings. In working with companies and organizations we look to create significant connections between real people's stories and brands.
The studio keeps a small structure, which allows us to work closely with clients  and  maintain an approach to developing work that is nimble, flexible and straightforward. We often begin projects at the initial creative strategy stages, working through story development, production and post production.
Over the years we've gathered a diverse group of collaborators who work closely with us to develop projects. It's a little ecosystem built around real people and their stories.
Research and story development is common in documentary filmmaking and in journalism, but a very different discipline to most advertising or brand communications. We follow our documentary filmmaking instincts about what and who makes a compelling story and combine that process with all of the strategic objectives.
Our film and photographic work has been curated and screened at MOMA in New York, the Institute of Contemporary Arts (ICA) in London and the National Portrait Gallery in London, as well as film festivals including Sundance, Tribeca, BFI London International Film Festival and SXSW. Our collaborations with brands and our short films have been awarded a Webby, a Silver Lion at Cannes and been screened during the Super bowl. 
In 2015 Lucid Inc. produced it's first feature length film Uncertain which premiered at Tribeca Film Festival and received critical acclaim from The New York Times, Variety & The Guardian. Anna & Ewan were awarded Tribeca's Albert Maysles Documentary Director Award .
Our clients include Airbnb, Apple, BlackBerry, Google, The Gates Foundation, Michelin, Nike, Nokia and Prudential.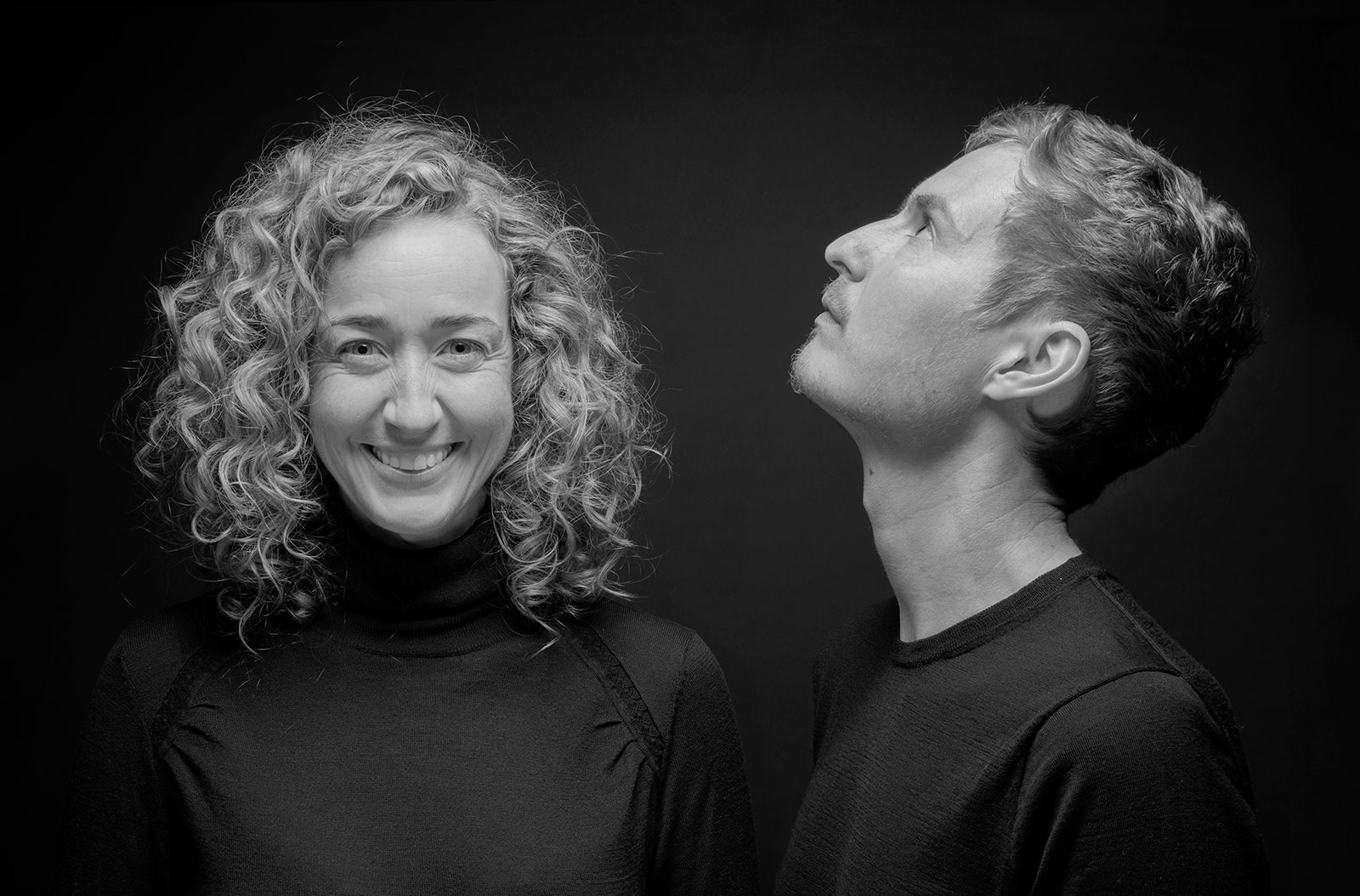 Anna Sandilands is a film director, writer, creative strategist and founder of Lucid Inc. Anna's aspirations began with an Instamatic her advertising and filmmaker father gave her when she was small. She studied history and photography at university with the plan to become Walker Evans, Studs Terkel and The Maysles all rolled into one. Instead she became an advertising planner—far less glamorous, but not too far off the original mark. With 12 years in advertising and working for a  fortune 500 company, in 2004 Anna founded Lucid Inc.
Ewan McNicol is a film director,  cinematographer, photographer, film editor and partner of Lucid Inc. Ewan began his career assisting his photographer father as a very agreeable fourteen year old. At Art School Ewan made his first short documentary films Taking Cuttings & Bones of Contention which received a BAFTA nomination, a Royal Television Society Award and a Special Commendation at Edinburgh International Film Festival. He was commissioned by Channel 4 and began directing TV commercials for advertising agencies including Leo Burnett and Publicis. 
Anna & Ewan began their collaboration in 2005 and live in Portland, Oregon with their dog Albee.
Webby Nominee 2017
Cinema Eye Awards Nomination, 2015
Tribeca 'Albert Maysles Documentary Award', 2015
CPH:DOX 'Special Jury Mention', 2015
Cannes Silver Lion,  2014
25 Filmmakers to watch, Filmmaker magazine, 2013
Webby 'Best Documentary' winner 2013
The One Club 'Best Documentary', 2013
Effie Award 'My Life is in There', 2007
BAFTA 'Best New Work', 2004
Airbnb
Apple
BlackBerry
Burt's Bee's
Channel 4
Dentsu
Droga5
Eleven Inc.
Google
Grey
Michelin
Nike
Nokia
PBS
Prudential
Publicis
Samsung
TBWA/Chiat Day
The Gates Foundation
The Weather Channel
Unilever
Wieden + Kennedy
72andSunny