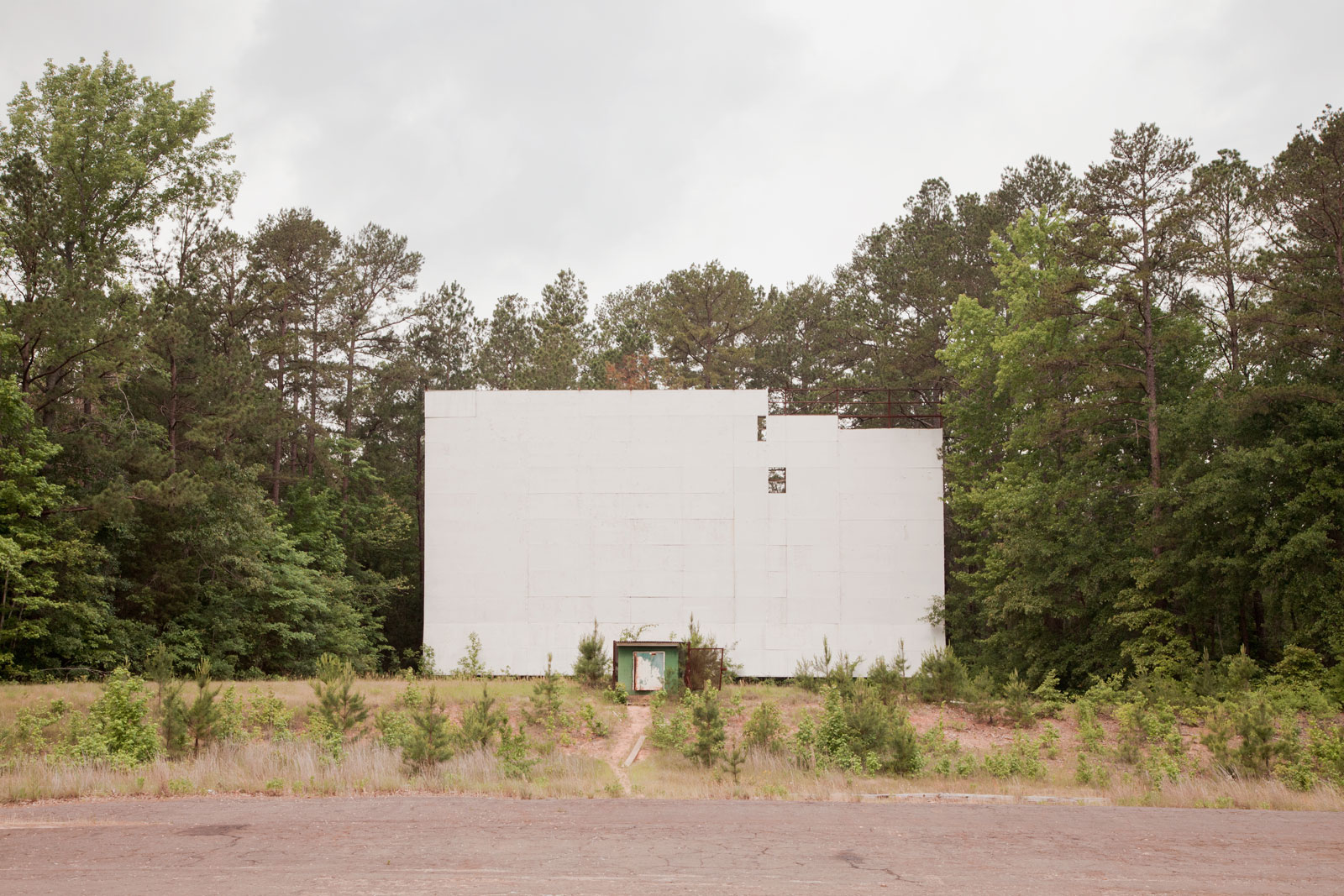 Tyler, Texas
On the right, a rolling dirt parking lot facing a crumbling screen. On the left, a small brown building that looks more like a place you would get your drivers license renewed than a place you might find a cheap thrill. On the porch sits a husky, overall-clad man fiddling nervously with a large diamond stud in one ear. He  has very little to say about who owns the still up and running XXX drive-in theater – except that she is a private person who is quite happy to remain unknown.
"This is East Texas, honey. The big shiny buckle of the bible belt. Ain't nobody gonna talk to you about what they do here."
The stories we heard about what goes on when the sun goes down at the Apache XXX Drive-In could not be reprinted here. And not a soul would agree to an interview.
In a place where a snapshot could mean complete character homicide, we took the hint and moved on down the road.