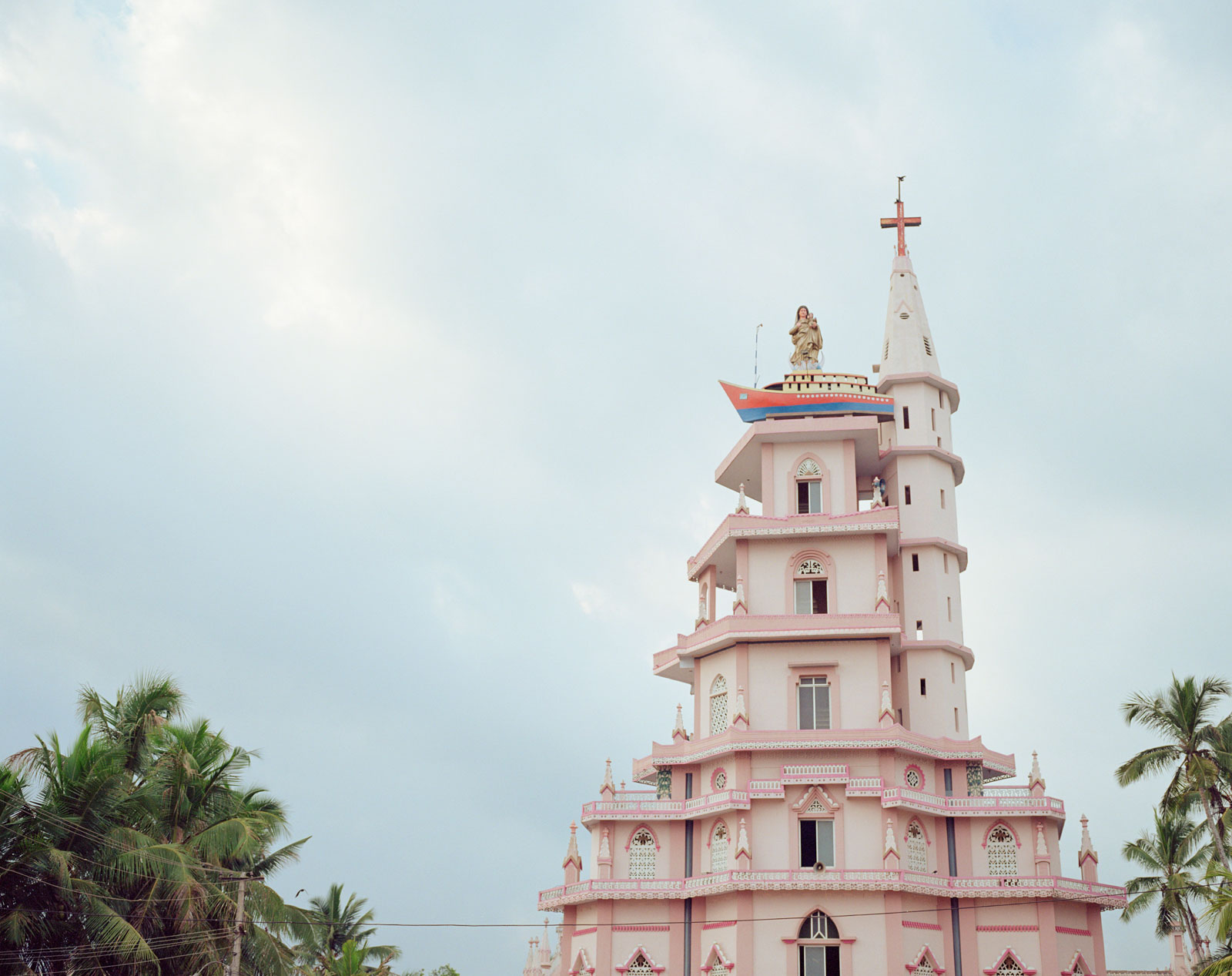 Kerala, India
In the too-hot Indian summer, we found ourselves in Vizhinjam, a tiny fishing village on the southern tip of the southern state of Kerala, India. Once the home of kings, Vizhinjam is now a scrappy town of thatched cottages, dirt roads, and Ayurvedic medicine shops. Almost every man appears to be a fisherman. The boats are owned by a handful of men and worked hard everyday by freelancers. Others make boats by hand and freedive for crustaceans.
Muslims live on one side of town and Christians on the other, with a demarcating road running through the middle. The last ten years have been without incident, but clashes in the past have been deadly. As it so happened, we were in the village for Palm Sunday. Christians walked the road in procession, stopping every few yards to kneel and pray.
To say life is hard here is an understatement. Men fish in to old age – there is no retirement. The women are forever busy caring for children, buying the fish from boats as they come ashore in the early mornings, cleaning and selling them in the markets.
A $580M port project is in negotiation for Vizinjam. It's proximity to international waters and deep passage make it ideal for development. Impossible to imagine how lives would change.